The current activity of Nuovo Pastificio Italiano Srl perpetuates the tradition consolidated in the Italian food industry widely known as Fioravanti.
The Fioravanti started its activities in Genova in the spring of 1949, there in fact had moved Mario Fioravanti to produce handmade fresh dumplings that were each morning distributed in stores in Liguria. More or less at the same time in Milan, and in other regions of Northern Italy, his brothers Guido and Conrad developed the same activities. There weren't highways at that time, and then, to be able to promote his products, Mario Fioravanti thought it well to open new small workshops in Florence, Rome, Naples, Bari, Palermo and Catania. To the production of dumplings soon he added the production and distribution of tortellini and ravioli, which made Fioravanti one of the most appreciated pasta producers ever in Italy.
In 1962, Fioravanti devised, experienced and officially licensed a new process for drying and storage of tortellini. This allowed the production of high quality ensuring a long shelf life without using the cold chain, which was difficult, in those years, to ensure. The long life of the product, without compromising quality, finally allowed to become a tortellini dish usual on our tables.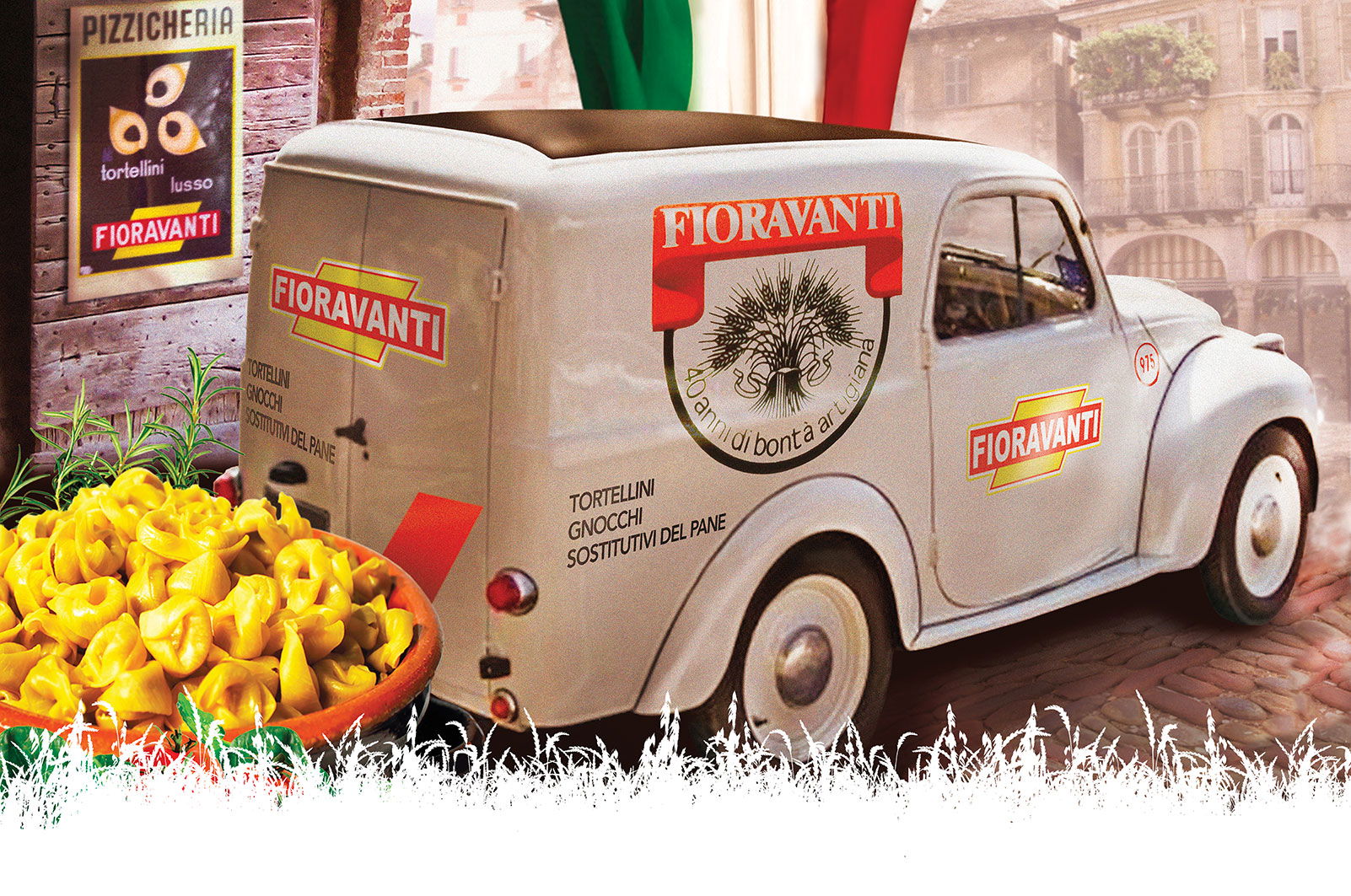 In 2008, the Nuovo Pastificio Italiano S.r.l. has acquired the plant and equipments of Fioravanti, acquiring the exclusive use of the trademark.
Now we are working hard both in seeking new products and in maintaining alive the precious inherited quality tradition, doing all that is possible to make our products uniformly distributed on the Italian territory (from Piemonte to Sicily, serving large retailers such as wholesalers) and on foreign markets (exporting our products from Germany to the United States, passing through Russia, Canada and so on). It is still our intention to refer to a history and a tradition that gave prestige to the Italian Food Industry.
Respect for tradition that means, then as now, use the best raw materials to get the best quality.